Walther FT 8-32x56 Riflescope With SideWheel PX + Weaver Style Mounts 2.1525 - Walther FT 8-32x56 Riflescope With SideWheel PX + Weaver Style Mounts 2.1525
Main Content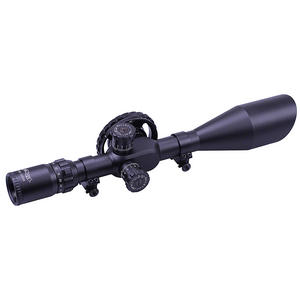 Walther FT 8-32x56 Riflescope With SideWheel PX + Weaver Style Mounts 2.1525
Create a wish list: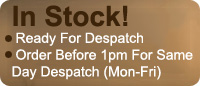 Superb sidewheel PX target scope from Walther, the large finger adjustable turrets can be zero reset. The supplied Weaver style mounts can easily be removed and replaced be 11mm dovetail mounts for most air rifles (11mm mounts not included).
Tube Size: 30mm
Weight: 1140grams
Length: 430mm
Caution: Due to the length of this model it won't suit most brake barrel air rifles, on underlever models the scope may cover the loading port.
Mounts: Supplied with mounts to fit Weaver \ Picatinny style (approx. 20mm) rails.
Reticle: Mil Dot Reticle.
PX Adjustment: Side focus parrallax adjustable.
Sidewheel: Large sidewheel supplied.
Minimum Focus (On Full Magnification): approx. 10 metres.
Lens Covers Supplied: Elasticated Caps.
Turrets: External finger adjustable turrets (NOT lockable).
Walther scopes are superb value for money!